CAP YEI Kenya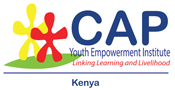 CAP-Youth Empowerment Institute, Kenya (YEI) is a non non-government organization started in 2011 and committed to train youth out of school in entry level job skills. This training is operationalized using the Basic Employability Skills Training (BEST) model. CAP YEI is guided by three core objectives:
To ensure disadvantaged youth acquire life skills, relevant labour market skills, savings education, and small business development
To facilitate disadvantaged youth access internship and job opportunities through institutionalized public-private partnership
To ensure youth receive vital pre and post job placement counselling, support, and services including financial as they transition to work.
ASEEFA (Association for Serva Seva Farms)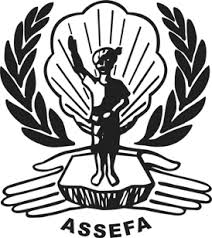 This is an international non–profit voluntary organization and a member of the International Council of Voluntary Agencies (ICVA) and IRED networks. ASSEFA was awarded the ANGOC award Philippines for Rural Development in 1986 by the Asian NGO coalition for Agrarian Reform and Rural development Makati Metro Manila. ASSEFA gives vast importance to people's involvement and participation in all development activities. It aims at promoting Gram Swaraj or self-reliant rural communities imbued with love, truth and justice.
Samunnati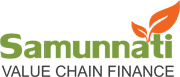 This is a specialized Agri Value Chain enabler that provides innovative and customized financial and non-financial solutions. It leverages on the social capital and trade capital in buyer seller relationships via Samunnati Aggregators (SA), through non-traditional sourcing, risk assessment and mitigation, aided by cutting edge technology, thereby building quality business that is sustainable and results in inclusive growth. Along with financial services, Samunnati offers advisory services to the Farmer Producer Organisations (FPOs) and Community Based Organisations (CBOs) that it works with. This includes assessment of short and long-term non-financial requirements of the FPOs/CBOs keeping in mind their long-term growth objectives. Samunnati has developed an in-house CBO engagement tool that helps assess the CBO's requirements, both financial and non-financial.
COIGN

This is a for-profit company established in 2006 by a group of technocrats in the field of training and development, with a considerably good insight into the current industrial requirements. COIGN aims at reaching out to students world-wide and create one-stop training solutions replete with innovative learning resources and with an unending commitment to leverage student's technical and soft skills.
Heartfulness Education Trust (HET)

This trust works with the aim to create a loving, compassionate learning environment through a heart-based approach. Their mission is to transform society by equipping the new generation of students with better awareness, compassion and competence for expanding overall public well-being. While offering life skill education to students, the Heartfulness Education Trust offers a 16-week intermediate course certified by the Government of Andhra Pradesh.
Head Held High (HHH)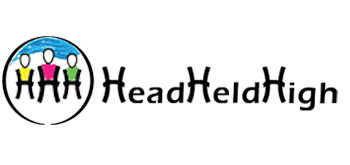 This is a non-profit organization and a collective of everyday people with the intention to eradicate poverty. By changing one's life at a time, we can eventually transform the face of the nation. Head Held High aims at eradicating rural poverty globally, beginning with India. It believes in transforming the lives of the helpless and giving them the means to stand on their own feet capably and independently.
REWARD
(Rural Educators Welfare Association for Rural Development)

This is a non-governmental development organization. It aims at uplifting villages through various initiatives such as research, training, evaluation, documentation and co-ordination of rural development programmes. The society is a non-political, secular, social service organization based on the principles of love of humanity and universal brotherhood. Its activities are for the upliftment of tribal people, scheduled castes and other weaker sections of rural people, irrespective of race, community, religion, caste or creed, with special emphasis on equality and social justice through social education, motivational training, legal assistance and so on. This non-profit society aims at leading people towards self-reliance, self-confidence and self-dignity.
Brighter Minds (BM)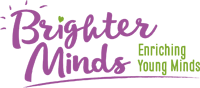 Brighter Minds is a unique whole brain wellness program offered by Cognitive Skills Private Limited, Bangalore, which aims at enhancing the observation and cognitive functions of the brain in children. This educational initiative equips every child with tools and methods to enhance cognitive functioning for achieving personal excellence and instill confidence in the individual. The theory and the training modules of the Brighter Minds programme are informed by some of the latest scientific theories and advances in the field of cognitive neurosciences as well as on-the-ground experience and programmes.
Pratham Foundation

Pratham is an innovative learning organization created to improve the quality of education in India. As one of the largest non-governmental organizations in the country, Pratham focuses on high-quality, low-cost and replicable interventions to address gaps in the education system.Established in 1995 to provide education to children in the slums of Mumbai, Pratham has grown both in scope and geographical coverage.
Hearftulness Institute (HFI)

The Heartfulness Institute  is a non-profit global organization offering simple and effective relaxation and meditation practices, creating a lasting sense of fulfillment and well-being. It's mission is to help develop peaceful, healthy and holistically educated individuals and children, families and communities, organizations and businesses, and government organizations with a spirit of human well-being and oneness. Heartfulness Institute offers a variety of simple, gradual relaxation and inner-journey solutions to help us solve our problems and be the best we can possibly be in all walks of life. The institute engages in activities that further the practice of Heartfulness, including the individual's inner journey, education, wellness, research and training.
Kalgudi
Kalgudi is a convergence platform for agriculture and allied sectors that connects farmers, traders, input dealers, logistics, academia, market yards, institutional buyers, Farmers Producer Organizations (FPOs), Self Help Groups (SHGs) governmental departments and consumers. Covers 3.5 million farmers and has uploaded more than 11,000 SHGs products online.
Dream a Dream (DaD)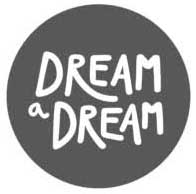 A charitable trust empowering young people from vulnerable backgrounds using life skills approach. It engages with over 10,000 young people directly every year, referred from over 40 partners, impacting over 1,00,000 young people till date.
Some of our Esteemed Partners