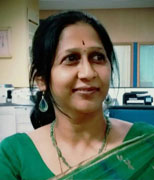 Kavitha D.L.
Deputy Director- Projects & Advocacy
Kavitha possesses a post graduate degree in Advanced Human Development and is actively involved in project management at ROCF. She has 17 years of work experience with the government and grassroot NGOs with a vast field and managerial experience. She possesses expertise in strategic planning and designing of the programme including project implementation, monitoring, supervision and evaluation. Kavitha believes in holistic development, gender equality and empowerment of women and girls in all spheres of life. This motivated her to work in different areas/sectors including Education/Literacy, Sangha self-reliance (sustainability), Economic development programme, Legal literacy-Violence Against Women & Girls, Health, Panchayat Raj, Adolescent programme (Kishori), etc. She likes to travel and is fond of reading different genres of books.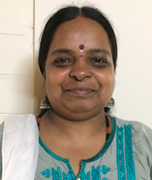 Swarupa
Programme Associate
Swarupa is a post graduate in Sanskrit. She has worked for around 16 years in the banking sector, grassroot organizations and non-profit organizations. Her core competencies include office management, event management, procurement, vendor management and campaigns. Swarupa writes scripts, directs and acts in Kannada plays. She also loves reading novels, and her passion is to work for community development to the best of her skills and abilities.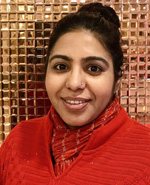 Manu Khanna
Programme Manager
Manu has earned her Degree in  B.A. English Honours from Delhi University, a post-graduate diploma in Human Resource Management from SCDL, Pune and holds a certificate in Six Sigma from IIT Delhi in collaboration with IACT Global. She is a dynamic professional with a work experience of 12+ years in the corporate sector in diversified areas of business segments and exceptional track record in driving initiative and responsibilities including Core HR, Onboarding, Employee Relations, Customer Service Management, Event Coordination, Training Management, Faculty Resourcing, and Social Media management.
She is also a certified Heartfulness Trainer who specializes in Heartfulness Relaxation, Meditation and stress reduction approaches with a passion for helping people find a path to holistic wellness. She began volunteering and exploring more about NGOs in the social sector since 2016.  Despite not having a background in the NGO field, she shows tremendous sensitivity and dedication to the cause. She also loves reading books, and her passion is to work for community development to the best of her skills and abilities.  Her forte lies in building relationships and executing tasks with diligence.