NEFT/RTGS Transfer
Please send an email to info@rocf.org with the details of your payment. Please mention Full Name, Postal Address, Email ID, Phone, Nationality, PAN Number and Postal Address.
Kindly mention donation category
COVID 19 - Mobile Kiosks and Fever Clinics, Disinfectant Oven and Tunnels
Migrant Workers - Sustainable Livelihoods, Food & Essential Supplies
Old Age Shelter Homes - Wellness, Nutrition and Essential Supplies
Community Sensitisation
Make your donations through online bank transfer with the details given below:
Bank Details (INR Currency)
Account Name: Ripples of Change Foundation
Account Number: 50200034918803
Account Type: Current
Bank: HDFC Bank
Branch: Jayanagar 3rd Block, Bangalore
IFSC code: HDFC0000261
Bank Details (Foreign Currency)
Account Name: REWARD
Account Number: 107411100000511
Account Type: Current Account
Bank: Andhra Bank
Branch: Murali Nagar Branch, Vishakhapatnam
IFSC code: ANDB0001074
MICR Code: 530011025
Swift Code: ANDBINBBVIS
All donations qualify for tax exemption under section 80G
COVID-19 Mobile Testing Kiosks and Fever Clinics, Disinfectant Oven and Sanitisation Tunnels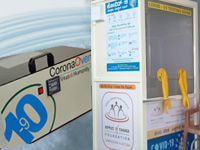 The COVID pandemic has shown that the health of each member in the society impacts that of the other. The present situation calls for coordinated efforts to combat the spread of this virus. This campaign aims to protect the valuable lives of our front line health workers and build infrastructure capacity efficiently in hospitals and local communities. In collaboration with our partner institutions and in consultation with government stakeholders, we are procuring and supplying Mobile Kiosks & Fever Clinics, Disinfectant Ovens and Sanitisation Tunnels across India through validated and tracked channels.
Migrant Workers – Sustainable Livelihoods, Food & Essential Supplies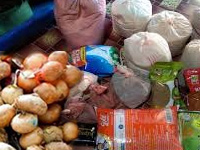 The migrant worker population is amongst the most vulnerable sections that has been affected due to COVID-19. They have been undergoing tough times as they have lost their jobs and source of income. This campaign aims to provide specific interventions to enable them with access to sustainable livelihood skills, jobs, entrepreneurship, microfinance and advisory cells. In the interim period it is intended to provide food and essential items to their families.
Old Age Shelter Homes – Wellness, Nutrition and Essential Supplies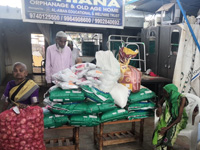 As COVID-19 cases continue to soar everyday, the physical and psycho-social health of our senior citizens at shelter homes warrants urgent attention and support more than ever before as an essential part of our comprehensive response to the pandemic. Our campaign is aimed at long-term support for their overall wellness, nutrition, supply of essential food items and programmes on service through compassion for their caregivers.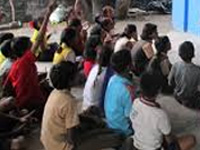 During this unprecedented time of uncertainty with COVID-19, there is a need to sensitise on preventive measures, build emotional resilience and promote wellness programmes amongst all communities of migrant workers, healthcare workers, police, working executives, shelter homes and rural communities.We aim to address these aspects through our network of volunteers and on ground partners through direct and indirect interventions.