Nagesh Karuturi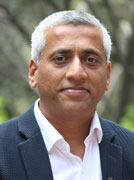 A management professional with 24 years of experience in key global leadership roles across India, Europe, United Kingdom, Africa and South Asia. He holds an MBA (Marketing) from Symbiosis Institute of Business Management, Pune, India.
While working in various capacities such as a CEO, President and Board Member with large global organizations, Nagesh has managed work forces as large as  6500 employees. During his tenure of service, he developed and implemented best-in-class sales, operations, human resources, quality & audit processes with appropriate metrics to drive success.
In the social sector, Nagesh has chaired and implemented projects for vulnerable communities covering education, economic empowerment, life skills, environment, sanitation, healthcare and nutrition in India & Africa. He was awarded the prestigious Melvin Jones Fellowship for his dedicated humanitarian services by the Lions Club International Foundation in 2011 and the Lions International President's Certificate of Appreciation in recognition of his distinguished achievements in fulfilling the Mission of Lions Club International in 2014.
S.G. Anil Kumar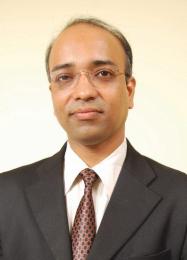 Anil is a banker with over 27 years of experience in some of the country's leading banks such as Canara Bank and  ICICI Bank. He has done his graduation in humanities and Masters in Management from the Asian Institute of Management, Manila. He also holds a Masters degree in Business Administration from the Symbiosis Institute of Management, Pune, India.
Anil served as Founder Trustee of the IFMR Trust starting in 2007, wherein he was involved in designing and deploying a local financial institution model called KGFS (Kshetriya Gramin Financial Services). The institution today has expanded to 220 branches, 5,00,000 customers, and 1200 employees. He is also the founder of the revolutionary Samunnati, which is now successfully operating in 12 states with a cumulative disbursement of over Rs. 800 crores, and benefitting about a million farmers. 
Anil has been awarded the Social Entrepreneur of the Year 2013 by TiE Chennai and also the Best Social Entrepreneur Award by Hand in Hand at the Global Social Entrepreneurship Programme 2018.
Dinesh Agrawal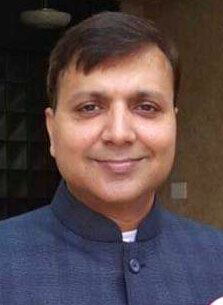 Dinesh has 22 years of experience in electrical engineering and has been a part of the Hira Group since their founding years. He has been associated with all the electrical and technical aspects of their ferro alloys unit, sponge iron plant, and steel rolling mills. He is involved in the day-to-day technical functioning of setting up new plants for the group of companies.
Presently, he is the Executive Director of Godawari Power & Ispat Ltd. and the Managing Director of RR Ispat. He is the Founder Chairman of CII YI (Young Indians), Raipur, founded in the year 2009 and served as Chairman of CII RAIPUR for 2014-15. He has been instrumental in formulating appropriate industrial policies with the Chhattisgarh government.
Dinesh strongly feels that all perfection in the outer world is a manifestation of inner richness and happiness.
Ramakrishna Mallela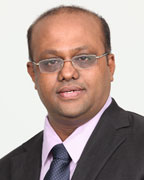 With 20 years of professional experience and an Executive MBA degree, Ramakrishna is presently working in the development sector for the betterment of the community. He is a visionary with belief in innovative ideas and experience in design thinking, which are reflected in his efforts in bringing technology and science into the development sector. Ramakrishna advocates and works closely with the Government of Andhra Pradesh in developing pedagogy, curriculum on life skills for children and youth, and has succeeded in mainstreaming the same. He has worked with different corporate groups like Dell, Cognizant, HP, SAP, etc. and is a professional faculty, trainer, coach and mentor.
In addition to his professional and social venture, Ramakrishna loves to travel and possesses a keen interest in theatre and movie production. He believes in the evolution of humankind.
Sharat Hegde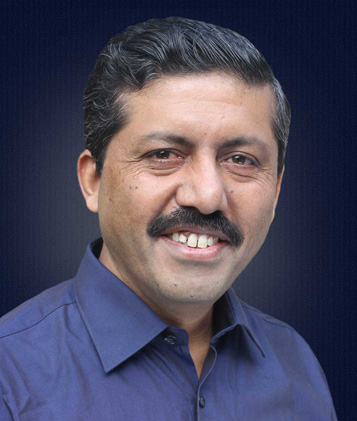 Sharat is an IT professional with over 31 years of experience in the software industry, holding a B. Tech. degree in Computer Science from IIT, Delhi. He has served as Head of Architecture and Assistant Vice President at Sonata Software and currently runs his own software consulting firm in India. He co-owns a US-based e-commerce company – Perfect Makeup Mirrors and Reflect Perfection.
He is a Board Director at the Heartfulness Institute, India overseeing corporate Heartfulness programmes in India and partnering with NGOs. Sharat played a key role in the CAP-YEI initiative in Kenya, which is embedded with the foundational practices of Heartfulness in order to provide holistic and fundamental life skills to the youth for leading a balanced life.